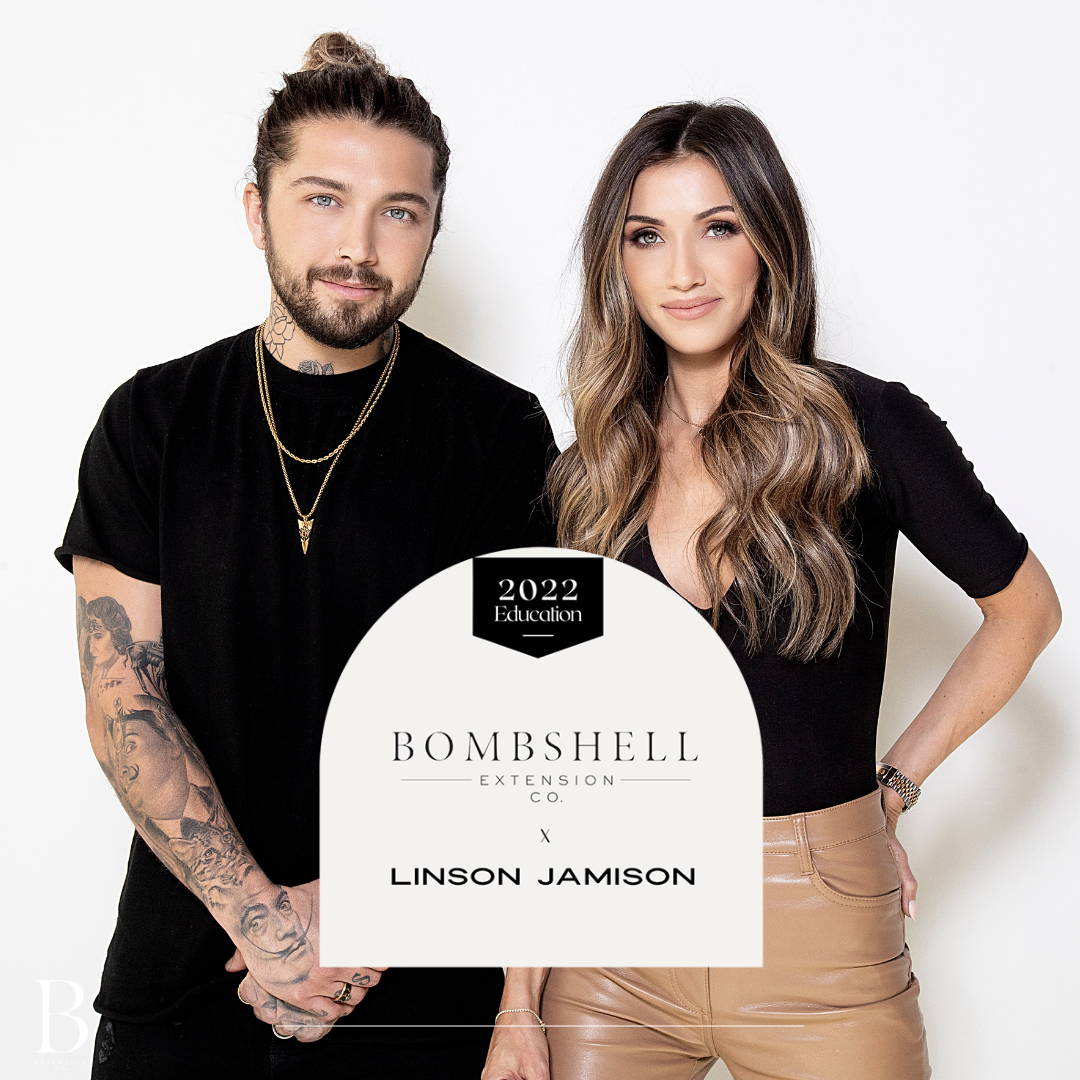 EXTENSION CERTIFICATION & COLOR TRAINING
Available to licensed stylists and cosmetology students
Bombshell Extensions x Linson Hair is a collaboration class teaching extension install & color mastery.
HAND TIED TRAINING
Bombshell Lead Educator, Amanda, will demo our newest technique, the Elite Hand Tied Method by Bombshell Extension Co. A hands-on portion will follow the training for each student to pass their extension certification. Amanda & Linson will assist students during the hands-on extension portion for all questions, technique guidance, etc.

COLOR TRAINING
In collaboration with Master Colorist, Linson Jamison, @linsonhair will teach his signature look.
BONUS
Students who purchase this in-person training will also gain lifetime access to Bombshell Extension Co. Online Education You will receive your custom login prior to the in-person class to familiarize yourself with our education style and the evolution of all methods from Bombshell Extension Co.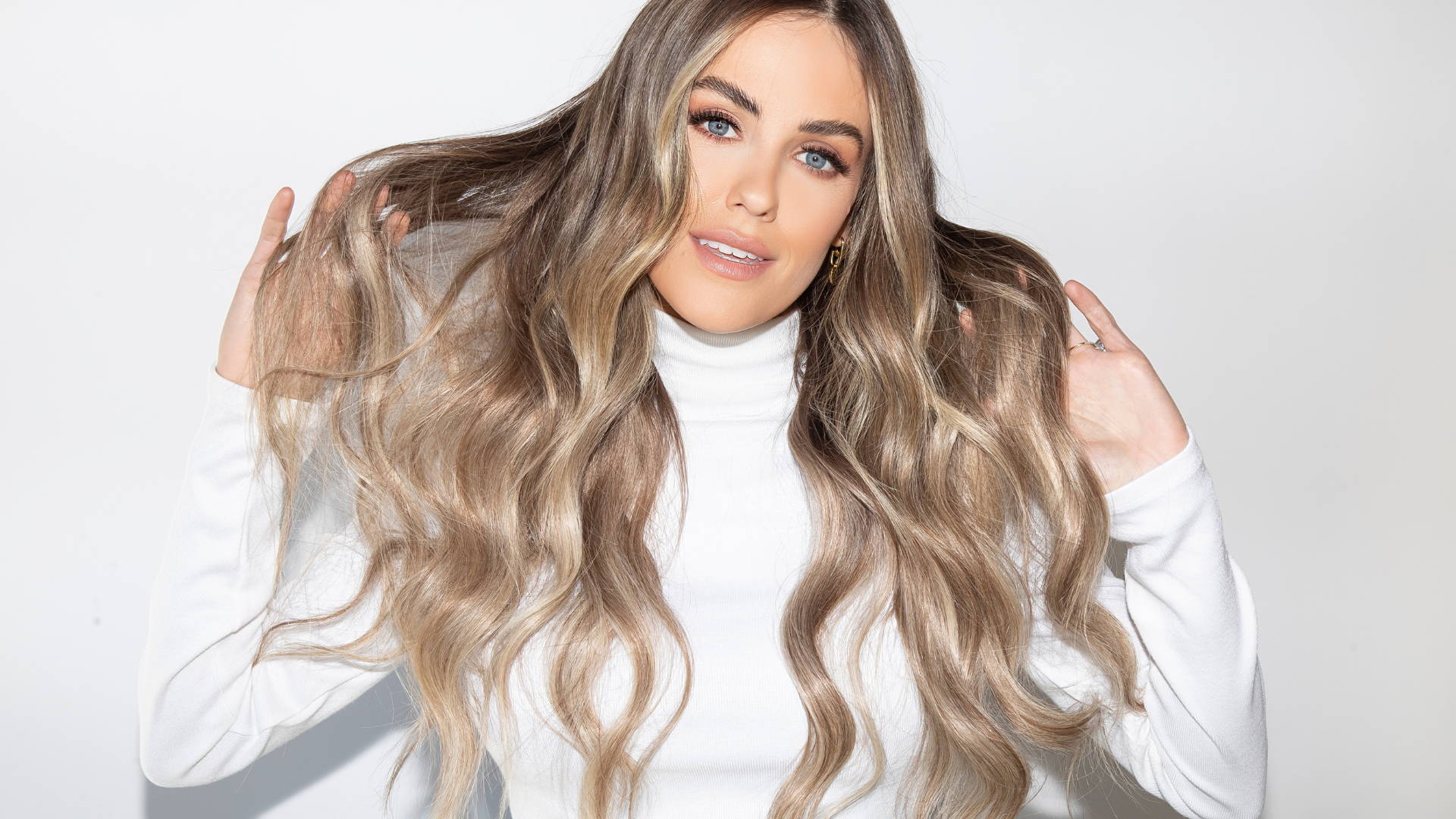 Upon purchasing this course, you receive
Bombshell Online Education access to begin familiarizing yourself with our education and the evolution of our install methods.

Online Education includes:

17 Custom Training Videos
Bombshell Install Kit
Bombshell Digital Workbook
Mannequin Head + Table Stand
Bombshell Practice Hair
Bombshell Color Ring
Hand-Tied Color Ring
Private Learning Portal, accessible with Kajabi mobile app
BONUS: (6) Styling Videos
BONUS: Product Recommendations, Fanola Dip
Lifetime Online Course Access

Bombshell Extensions x Linson Hair: an in-person, collaboration class teaching extension install & color mastery.
BOMBSHELL EXTENSION CO. | EXTENSIONS
Client consultation/color matching

Application for hand-tied extensions
METHOD: Elite Hand Tied by Bombshell Extension Co.
Cutting & blending
Bonus: Styling Demo

Upon completion of the course, a follow-up email will be sent within 3 business days. We will confirm the information for your custom certificate & grant you access to the additional Bombshell perks!
Framed personalized 'certified' certificate

Stylist Locator listing on www.bombshellextensions.com
Access to Bombshell Certified Stylists private Facebook group
Access to Bombshell Certified Stylists email newsletter
20% off Pro Stylist Discount
up to 8 Hours in-person training


Lifetime access to Bombshell Online Education portal

Bombshell Kit: (with all tools needed to perform installation)

Bombshell Digital Workbook


Mannequin Head + Table Stand (tripod not included)

Practice Hair

Framed Bombshell Certificate

Stylist Locator Listing

Color Ring

Access to private Bombshell Certified Stylists Facebook Group

20% Stylist Discount
BOMBSHELL FOUNDER & CEO
Based: St George, Utah
MASTER COLORIST
Based: Denver, Co
We're excited to share some of our favorite and most useful techniques to build your business and refine your craft. We believe in building a community of talented stylists by sharing our experiences and proven methods to grow a successful clientele and maintain a high level of expertise in hair extensions & color.
Can't wait to meet you all!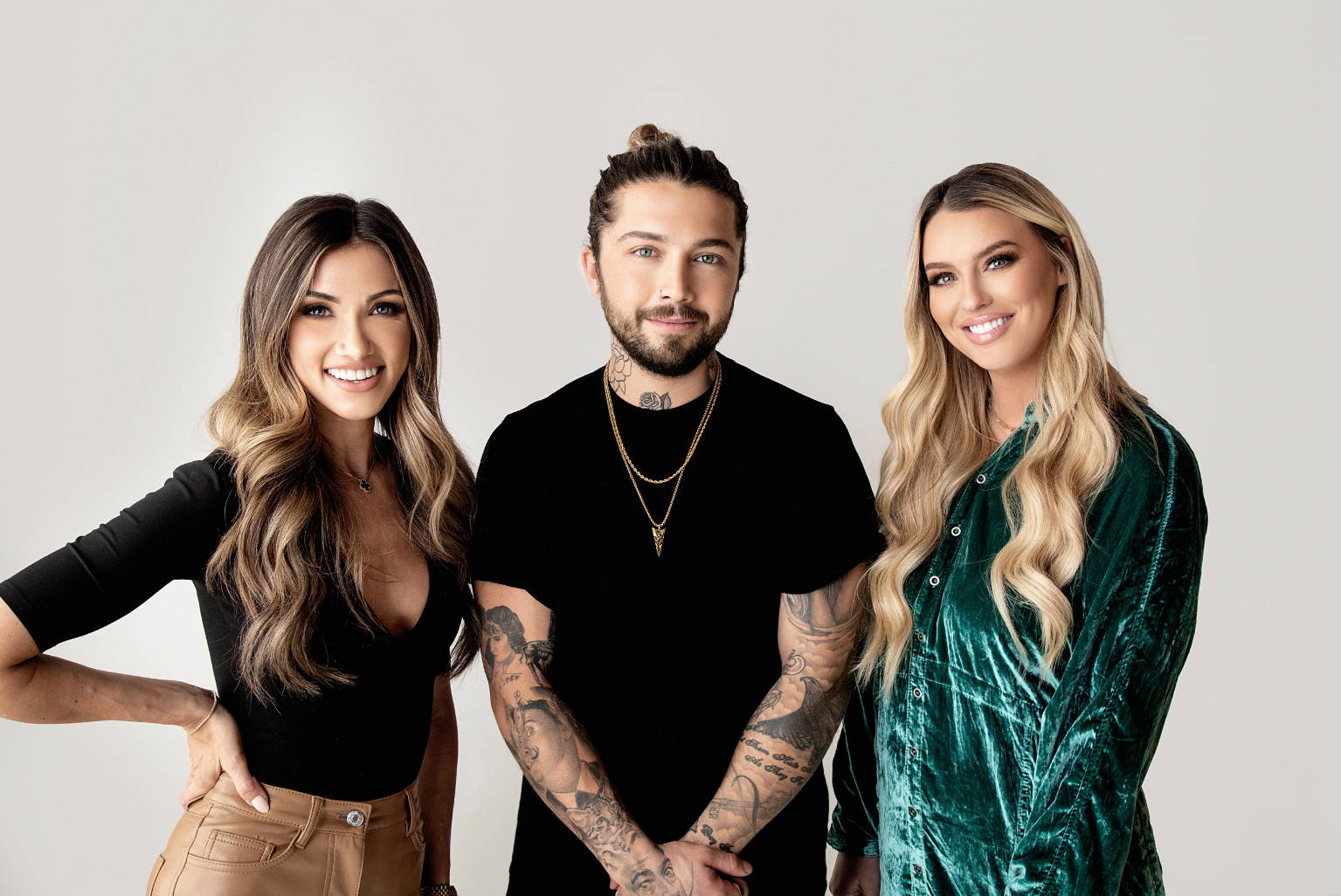 WHAT CERTIFIED STYLISTS ARE SAYING:
Verified reviews from Bombshell Certified Stylists & students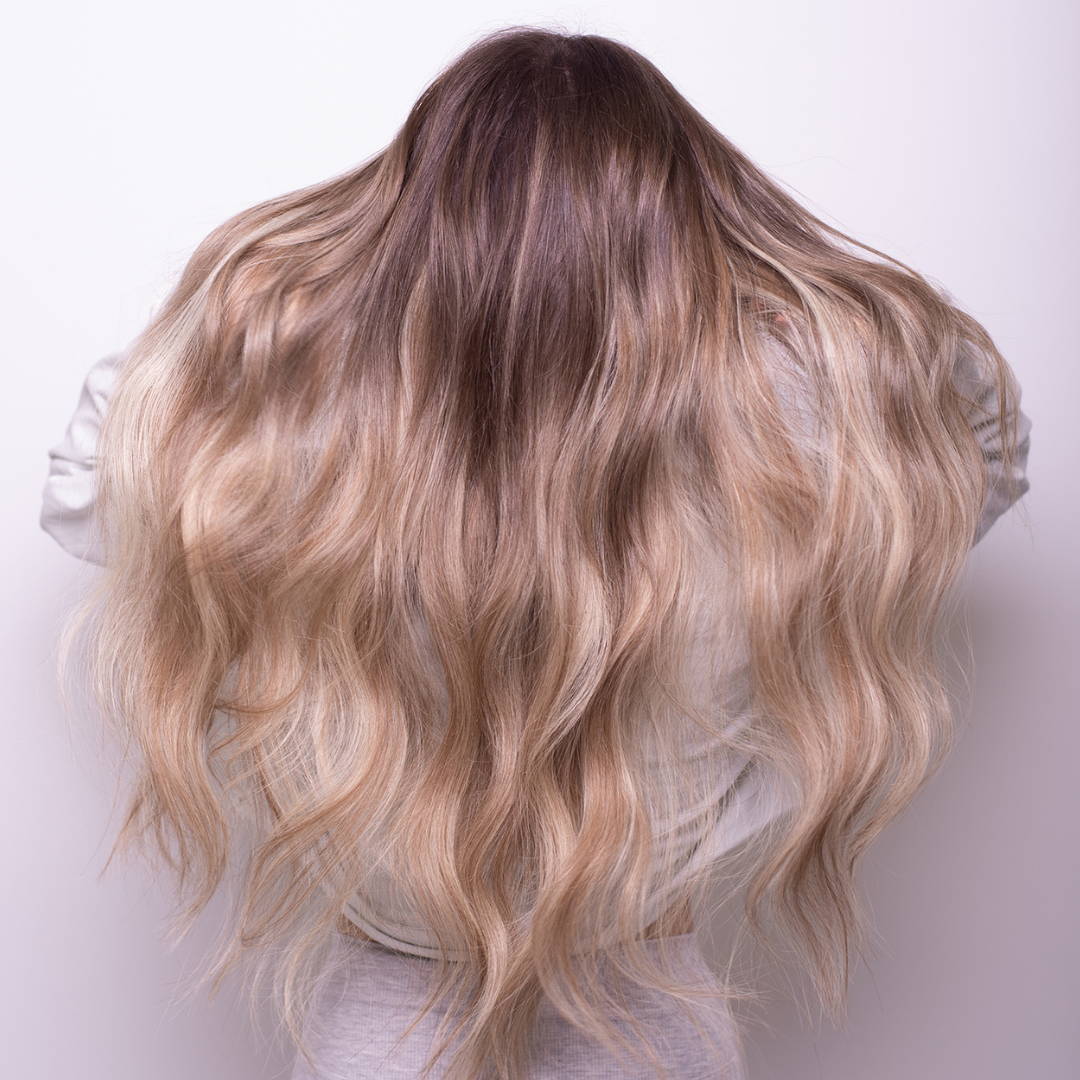 "THIS BY FAR HAS BEEN MY FAVORITE..."
I highly recommend this course to up your hair extension game! I am certified in many types of extensions and this by far has been my favorite. It was a lovely transition into this technique!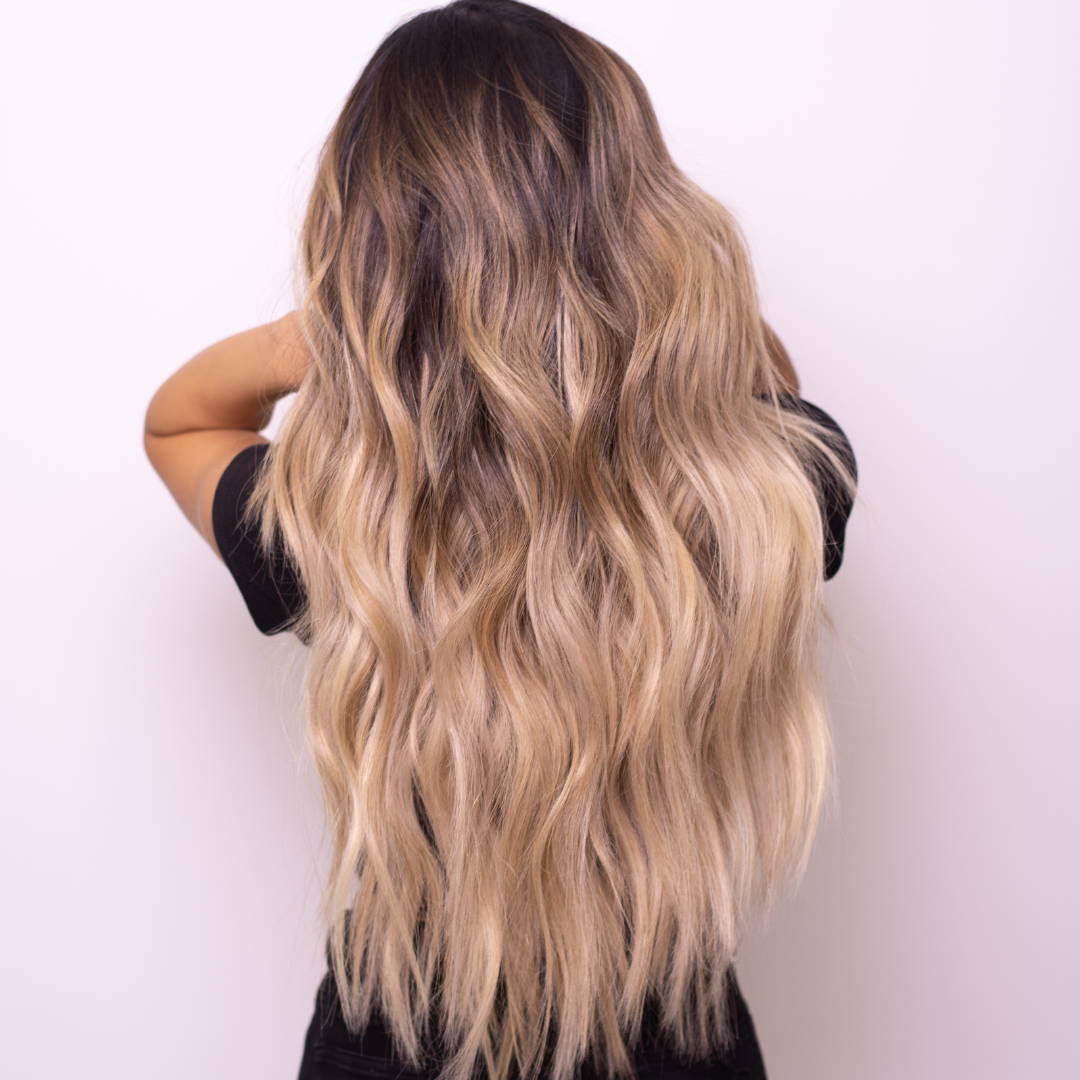 "AMANDA IS A GREAT TEACHER"
The whole thing! Amanda is a great teacher, she's very patient and encouraging. She is someone that you can easily connect with so I feel like it makes it easier to learn from her! Amanda is so knowledgeable with extensions that it made it easy learning hand tied extensions!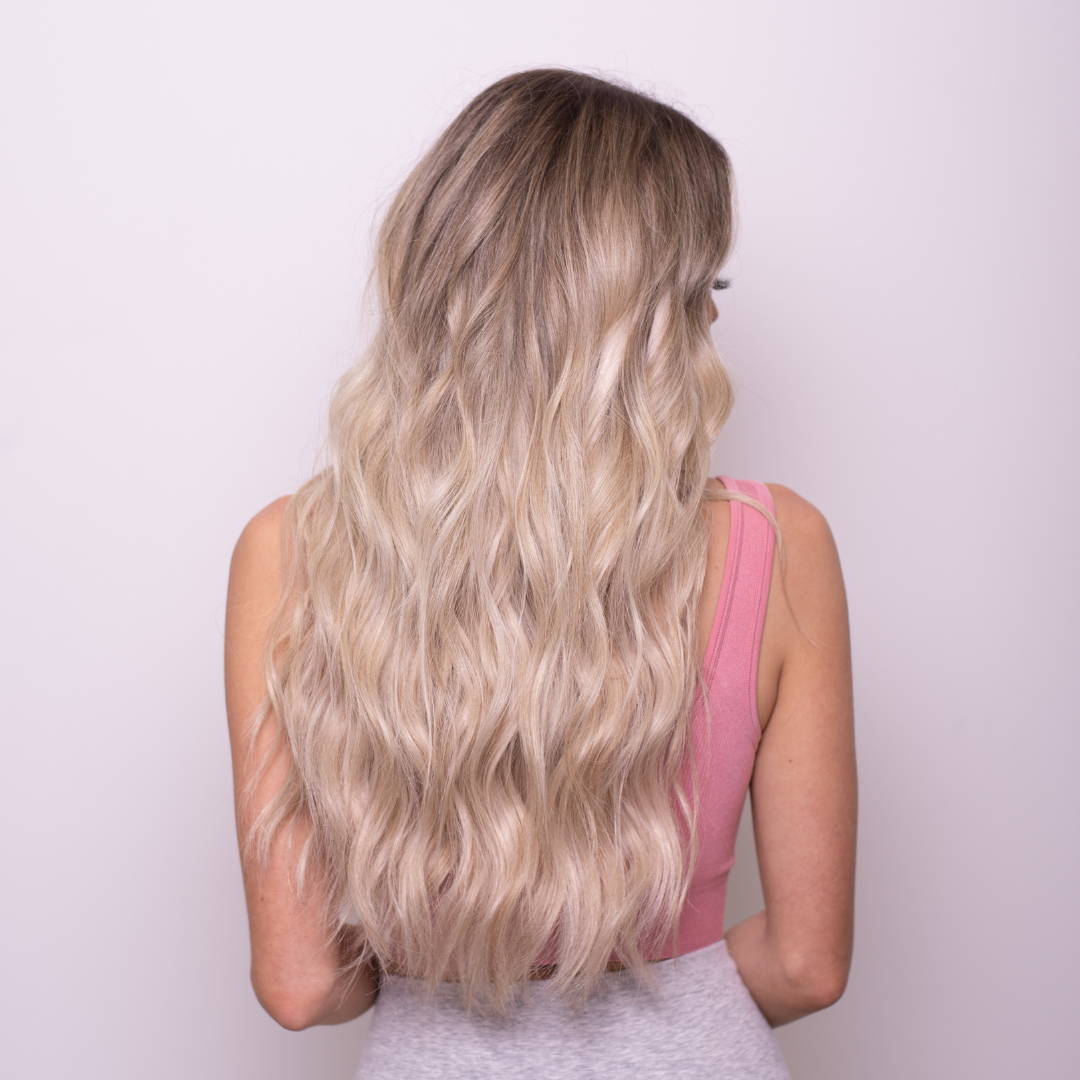 The online course was amazing because being a mother of two and COVID I would not have gotten the chance to travel. It was worth the money. Amanda is just an inspiring stylist and so down to earth! Can't wait for more online courses
Refine YOUR Skills & INCREASE YOUR REVENUE!
COUNTDOWN TO MARCH 20TH COURSE: